Laser cutting, metal bending, welding or metal rolling, whatever it may be, you can't give your best to your clients if you don't have the best setup and tools.
Skilled operators equipped with advanced machinery is the first pillar of a successful aluminium fabrication, steel fabrication or stainless steel fabrication project.
But choosing the right machinery for your metal fabrication shop can be tricky. They cost a lot and you simply can't make a mistake, especially with expensive press brakes.
So let me tell you what factors will come to play and help you pick a good press brake for your fabrication shop.
The workpieces
The very first thing you need to consider is the workpieces you'll be working on. The plan is to buy a short one and a minimum-tonnage machine that will carry out the projects.
Take a look at the material type and the maximum length and thickness you will work with. In the event that the majority of your work is with the 16-gauge carbon steel with a highest 10 feet length, the limit does not need to be anything more than the 50-tons mark for air bending. But if you get a good number of bottoming projects, you should consider the 150-ton ones.
Amount of deflection
You should also consider the deflection prone to happen in a specific machine. Under a fixed load, a ten-foot metal bending press brake has 4-times the deflection in the ram and bed than a five-foot press brake. For the shorter press brakes, usually, less shimming is suggested if you want to get the best works. Besides, less shimming means lesser time needed to set it up.
The radius of the parts
In general air bending, the inner radius 0.1560-times the actual die opening. In air bending, the die opening ought to be 8 times the metal thickness. For instance, while shaping 16-gauge carbon steel, a die opening of an inch is utilized, creating an inside span of around 0.078-inch. To deliver a more firm inside sweep, you have to bottom-bend to create an inner radius almost same as the thickness of the metal itself. In any case, bottom-bending work requires around 4 times more tonnage than the air bending work does.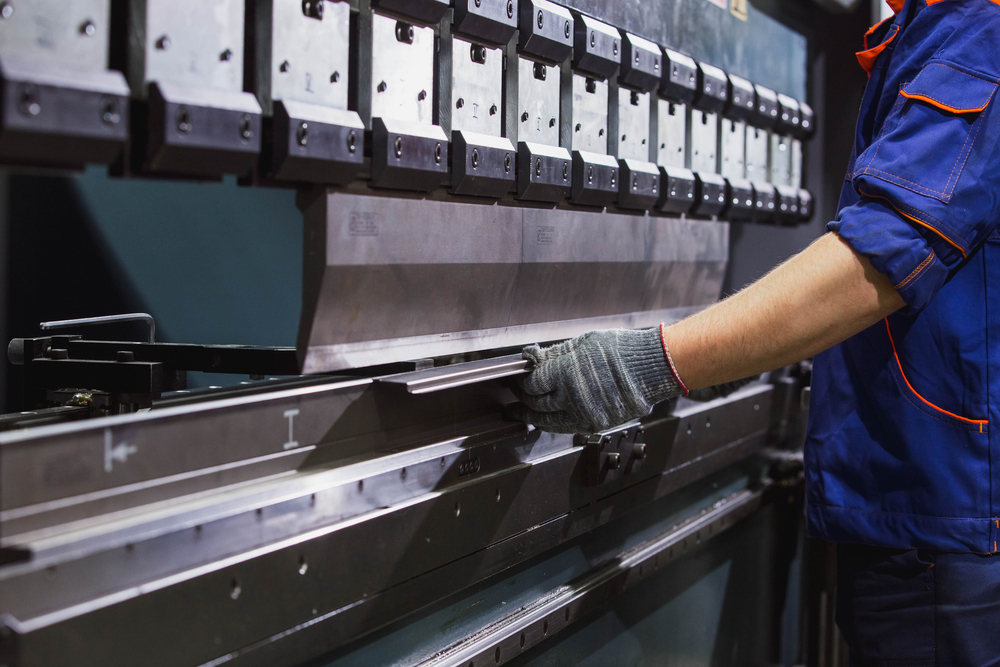 If you require an inner radius not as much as the metal thickness, utilize the upper punch with your adequate radius at the tip. Then go to the coining strategy for bending.
Accuracy rate
Required angular accuracy has a major role to play here. It is the accuracy of your bends that decides if you have to consider a physically (manual) controlled brake or a CNC brake. If the angular accuracy you are looking for is +/- 1 degree or even less, and can't compromise with that, you should stick with a CNC machine.
The tooling
Despite the fact that you have a rack brimming with tooling, don't expect that it is appropriate for the new press brake machine that you are bringing in. Each bit of tooling requires thorough checking for wear and tear.