Robots have been in the custom metal fabrication shops for years. But they are mostly placed there for a specific task like laser cutting, metal bending, metal rolling, and especially welding.
Small fixture designs, workpiece handling, etc. have made this welding robot more flexible to work with. However, if you visit any metal fabrication shop, there's a high chance you are going to see a welding robot lying idle, while the entire unit is busy.
That's why many metal fabrication shop owners are forced to find out the untapped potential in the collaborative robots. These collaborative robots or cobots have found their home in many assembly operations and now they are strengthening their foothold in the metal fabrication industry, even in complex stainless steel fabrication, aluminium fabrication, steel fabrication processes like welding.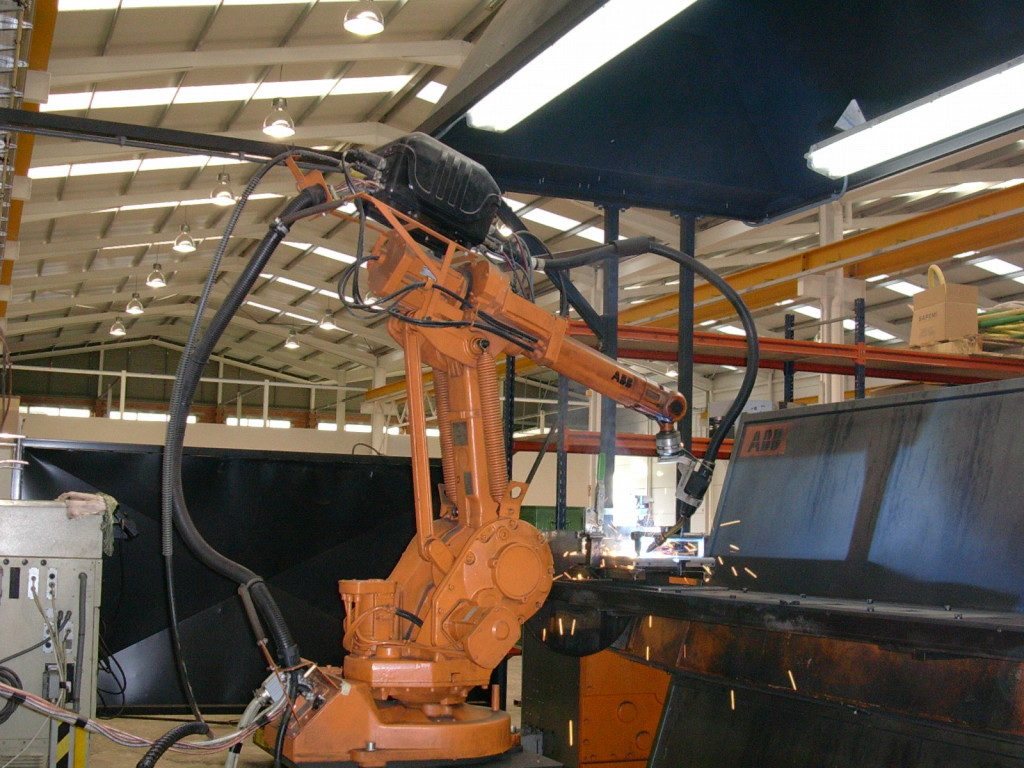 Collaborating with the people
Ever saw the traditional articulated-arm robots performing some air actions between the welds? If you saw, you'll know exactly why they need safeguarding.
They move like flying saucer, can hurt someone very badly. That's why they are not so collaborative with people. But this is not their fault. The machine is just doing what it is programmed to do, nothing else. It's not like it has some artificial intelligence.
But the collaborative robots or the cobots are smart enough to any obstacles. When it sees and senses any obstacles, it stops. The cobots can sense pressure and that allows it to secure the part, just like a human.
Although it needs some sort of safeguarding, it is nothing compared to what any traditional robot needs. To be honest, these cobots are more like collaborating with people for any work rather than fully doing it automatically, hence the name collaborative robots.
Not just from point A to B
For a cobot, welding is somewhat different than any simple assembly task. Still, the cobots are being more and more integrated.
This system is well developed to be tooled up for different tasks like metal bending with a press brake, notching on to the notching station, punching on to the punching station, etc.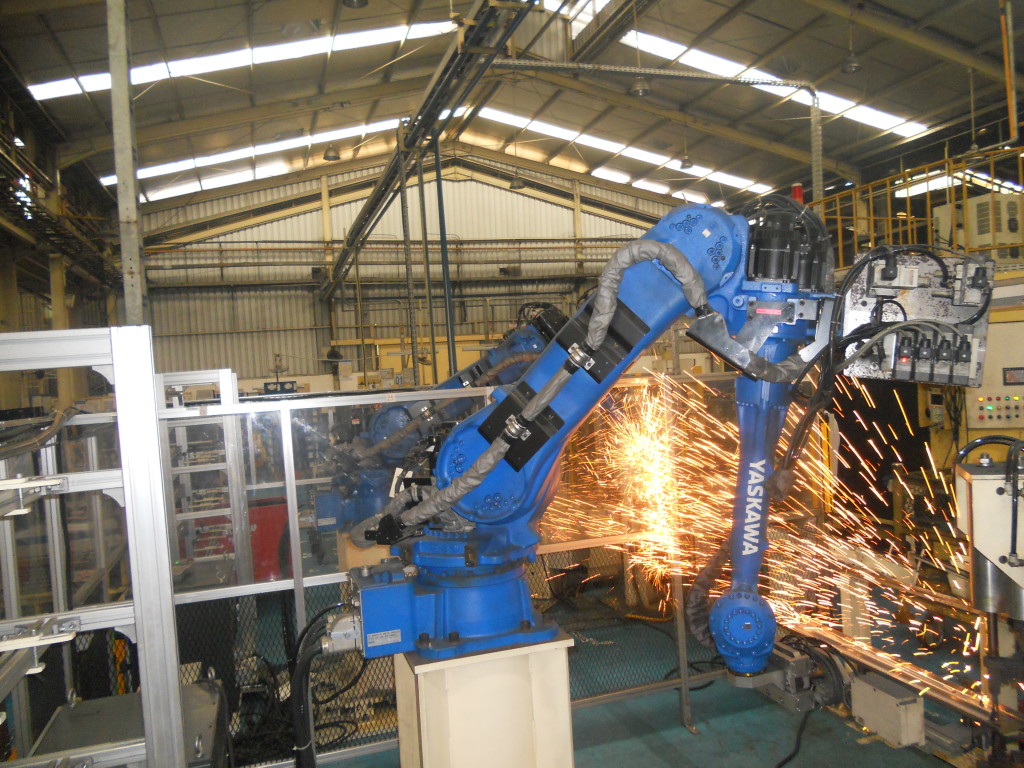 Some metal fabricators even used these collaborating robots for running smaller parts on the press brake. In such cases, the robots can sense whenever a blank has hit the back-gauge. After that, it actuates its bend cycle and reorients the parts.
In most of the applications, beginning and end point of the robot's path matters. But the path for these collaborative robots doesn't matter that much. In such cases, these cobots just calculate the best and most efficient path between those two points.
But for welding, the start and end point matters and the path too. This is because of obvious reasons, the welding. However, the welding program that comes with these cobots is equipped with basic welding parameters such as arc starting at the beginning and as well as the crater-filling & shielding gases post-flow in the end.
The program also includes controlled burn-back that applies welding parameter to allow wires to burn-back slightly inside the guns, ensuring the wires don't get stuck.