When it comes to metal fabrication, sometimes it's not easy to get the best angle for work. You may not get the perfect surface for laser cutting operation or you may not have the best view of the part where your metal bending machine or metal rolling machine is tampering. But that doesn't stop metal fabricators from doing what needs to be done.
Whether it is stainless steel fabrication, aluminium fabrication, or steel fabrication, things will become complicated at times. That's why you need to be prepared for all situations and know how to get the difficult situations handled.
Today, I'm talking about one specific problem regarding metal welding. It's about handling the welding work when it's not in a comfortable position. This out-of-position welding is mostly used in big structural industries like shipyards, pipeline, etc. In these cases, you cannot move the workpiece to your comfortable position, which is why you need to do the welding over your head or vertically. And clearly, it's not an easy process.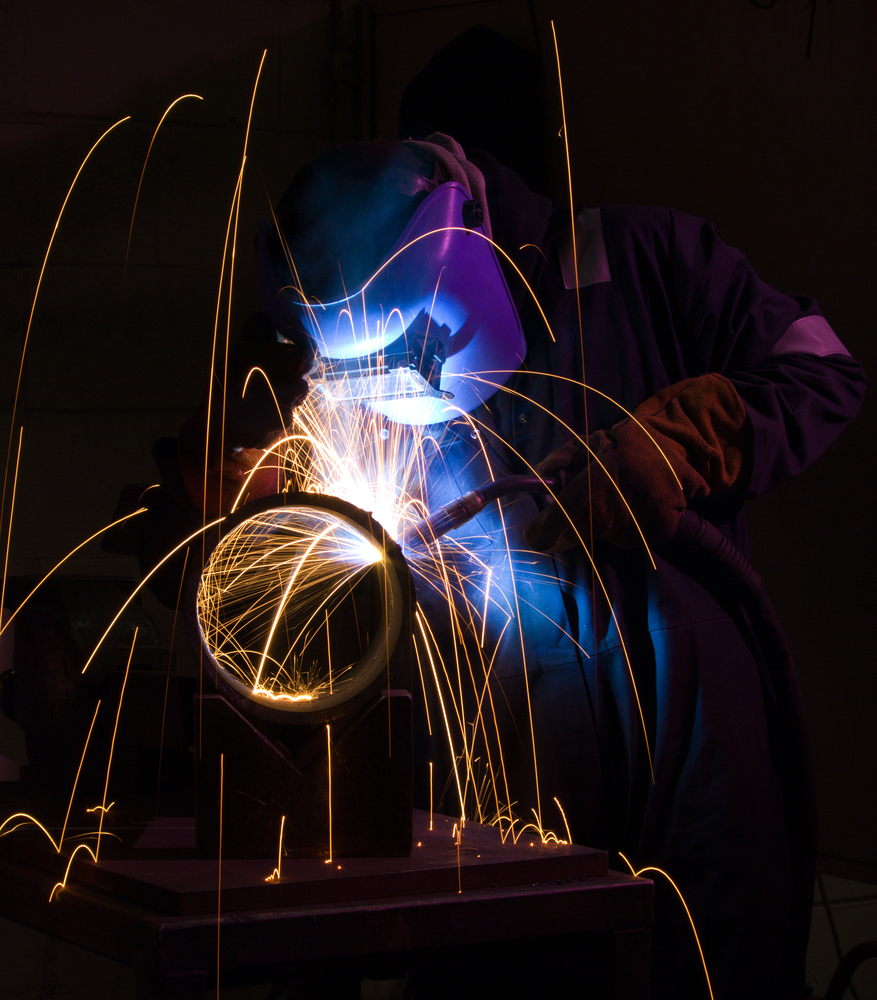 Why is it complicated?
The main reason why doing vertical or over-head welding is difficult than regular in-position welding is you are actually working against the gravity. In this case, the liquid-like weld pool tends to drop, which leads to poor welding.
One of the many solutions that people offer to this kind of situation is welding slower. However, lower welding area or heat input may also reduce weld pool fluidity. Although they are effective, these measures also reduce the quality of welding, which is bad for you and your metal fabrication shop's reputation.
Mistakes that welders make
These are the most common mistakes that metal welding shops do.
Using a wrong welding procedure, which is clearly not suitable for the optimal application.
2. No being able to adjust the welding areas from in-position to out-position that results in the high amount of heat input, comparatively more than what's needed.
3. Thinking that the exact same consumables and technique, which were proven effective in in-position welding will also work for out-of-position situations.
Doing it the right way
Some of the welding processes are comparatively easier to use in out-of-position and some are just not suitable. Consider these main criteria for making the decision.
Environment: Welding outside your shop or inside? Gas-shielded technique normally works better inside, while welding forms that don't require shield-gas are more qualified to open-air work, for example, pipeline welding.
Requirements for productivity: On the off chance that the application calls for you to up & down scaffolding to finish few welds at any given moment, the efficiency of the welding itself isn't a critical factor. Contrast those sorts of uses with high-volume manufacturing conditions where productivity is basic in general. When welding efficiency is imperative, search for a technique that conveys quicker outcomes.
Skills: A few techniques have an extensive parameter and can be a bit more forgiving of the welder's technique as well as consistency, which means more forgiving for the out-of-position welds. It might be helpful for less experienced welders to pick a technique that makes it simpler to create quality welds out of position.