LMD or Laser Metal Deposition is a quick emerging technology in metal fabrication that is being adopted to augment & in few cases replace, the traditional techniques of reproducing, laser cladding, 3D print of metal parts, etc. It definitely saves a lot of money and time of the manufacturers if applied properly in the proper situation.
But how does it work? No, this isn't any laser cutting technology. Laser Metal Deposition, otherwise known as DED (Directed Energy Deposition) uses a process where metallic powders are contained in hoppers that are blown into the deposition nose or nozzle and then heated with the laser to produce a metal bead. This motion system lays metal beads down, layer over another layer. This process quality, efficiency, and speed can be maintained to the requirements for multiple applications. Maintaining this process is obtained by varying bead width, powder feed rates, speed of motion, laser power. This process is scalable and can be used to repair or fabricate metal parts even as to the scale of millimeters.
Machine & Component Integration
Turnkey Laser Metal Deposition machine could be used as one standalone device to remanufacture parts, clad, and 3D print, etc. Such type of system can include a subtractive feat to finish the surfaces. The machines that include a subtractive and additive feature are referred as hybrid machines. These key machines component includes CAM programming software, dust controller, enclosure for process safety, process chillers, motion controller and system, laser and optics, a powder feeder, powder delivery nozzle.
As an efficient alternative to buying a turnkey Laser Metal Deposition system, a metal fabricator can integrate the deposition head, the powder feeders, and other subassemblies into the robot cells and production line to enable Laser Metal Deposition capability faster and with only a fraction of cost required for buying a turnkey system.
Applications
Like metal bending, laser cutting, and metal rolling machines, laser Metal Deposition technology is getting the attention in gas and oil sector, transportation, tooling, aerospace, etc. thanks to its diverse capabilities and scalability that a single system can provide. LMD is also being used in steel fabrication, aluminium fabrication, and stainless steel fabrication processes very efficiently.
If you were wondering how production, cladding, and repairing can be this much precise, actually it's the Cam software that takes the CAD model of the metal part and generates a toot path for the machine to follow.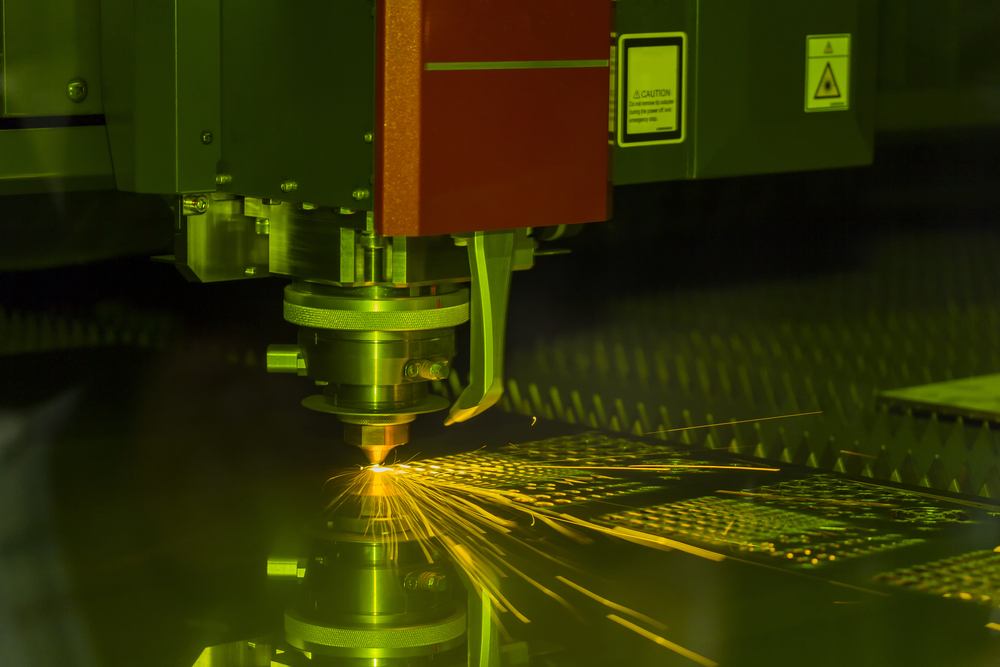 Using Laser Metal Deposition for cladding as the alternative for a traditional process like GTAW, low dilution, Gas metal arc welding, thermal spray etc. that leads to reduced overlay and additional corrosion protection.
Impact on the Industry
As a result of adaptability and advantages of the additive manufacturing, specialists anticipate the additive manufacturing industry to develop by in excess of 30 percent every year, getting to be $20+ billion industry by the year 2020. As indicated by late reports distributed by Gartner, by late 2020, 10% of mechanical applications will be integrating robotic 3D printing innovations into their manufacturing tasks. Because of this technology adjustment, new item discharge courses of events will be diminished by 25 percent, and an expected 75 percent of every single worldwide producer will utilize some tooling made of additive technology in their generation lines.
Additive manufacturing tech, for example, LMD enhances construct times, extends fabricate envelopes, enhances effectiveness & quality, and gives coordination adaptability. This technology is accessible and in task today and will keep on advancing metal manufacturing by extending the domain of probability for part creation, cladding, and re-manufacturing.