You will never hear from a kid that one day he will become the wielder of a grinder in a metal fabrication workshop or out in the garage. Some people may enjoy it, others loathe it, but no one can deny that grinding is an old and manual fabrication process, even older than laser cutting, metal bending, welding, metal rolling, etc. Besides, it is difficult to avoid. No matter what you are doing, stainless steel fabrication, aluminium fabrication or steel fabrication, the surface needs to be neat and bevel needs to be cleaned out as welding preparation. Some fabricators use torches for welding preparation but usually, they need to get a pass or 2 with angle grinders.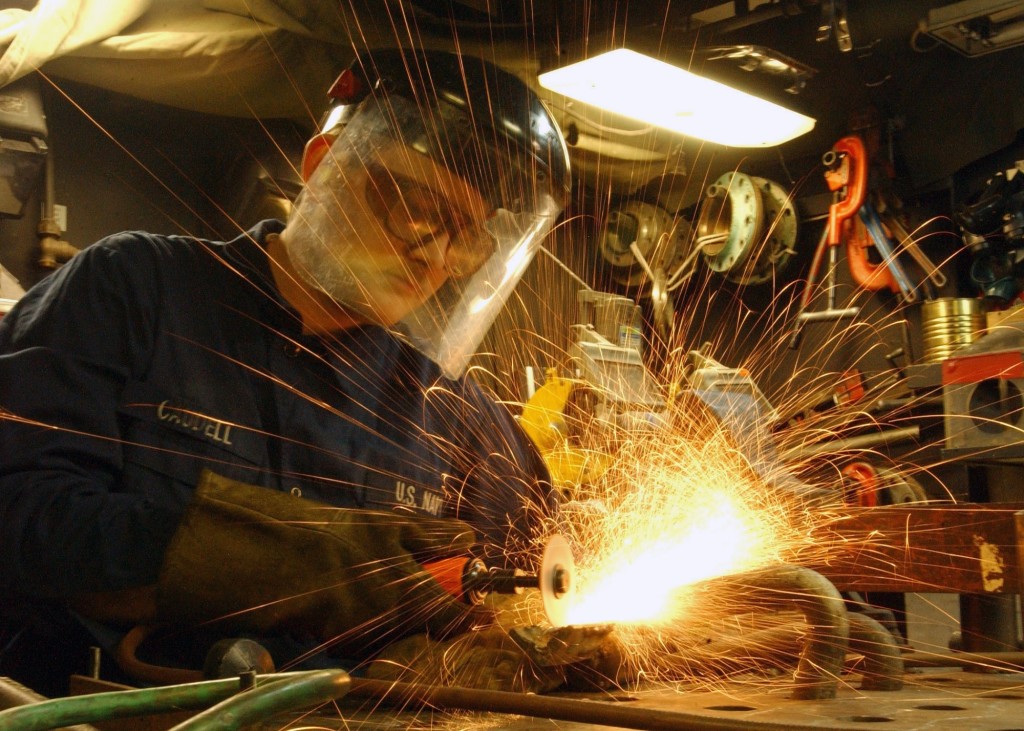 But when it is time for beveling, the hand grinding is not the prime option. There are many power tools with beveling options that involve any type of milling or nibbling cutter. Some of them come with a guide that helps position the tool along the surface edge. Like milling operation on the machining center, the beveling tools can create chips which carry away the heat produced for operation, avoiding heat-affected regions created by the thermal process.
There is a specially designed beveling tool, suitable for pipes. It is the B-500, which is a single-pass metal pipe beveler manufactured by RIDGID®, a part of the Emerson Commercial and Residential Solution.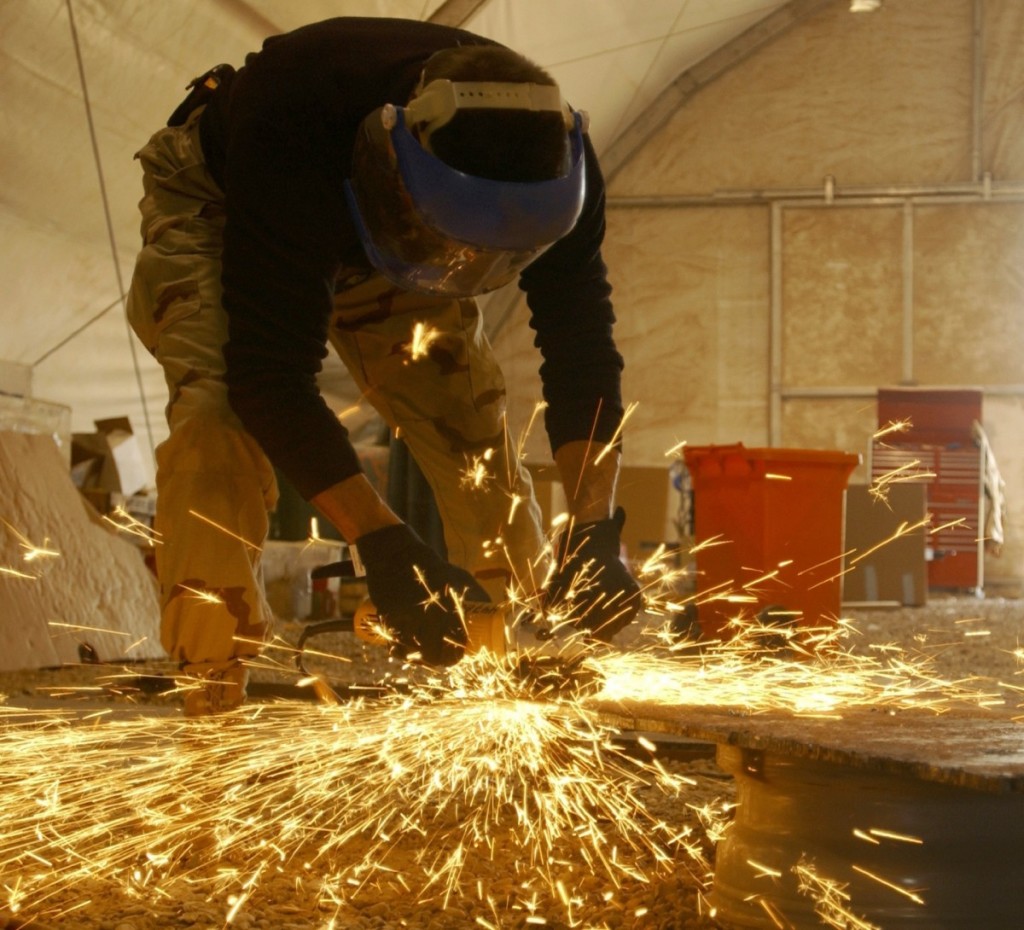 This system is designed to be easily moved to the work site, be it in the sea or the field. Besides, the tool doesn't have any mandrel, which engages the pipe's inside diameter. Global marketing manager of RIDGID, Mr. Larry Feskanich told that it had no bulky pieces to be carried along for mounting inside the pipe's diameter. He also added that any specific accessory is not required to adapt to different pipe diameter of pipes. Instead, it will grip pipe's wall between 3/16 inches and ½ inches thick with 2 wheels standing on the (OD) outside diameter. Another wheel is in the ID (inside diameter). These wheels can easily adapt to any pipe with 4 inches outside diameter and more, all the way to flat plates. It should be noted that a wheel does need to be fit to the inside of that pipe so that the tool is not designed to bevel pipes smaller than 4 inches in diameter.
Few beveling units available on the market is capable of peeling a ribbon off the edges by using a cutting action, which resembles a can opener. Other tools use nibbling tools with square or rectangular punches, which moves up and down.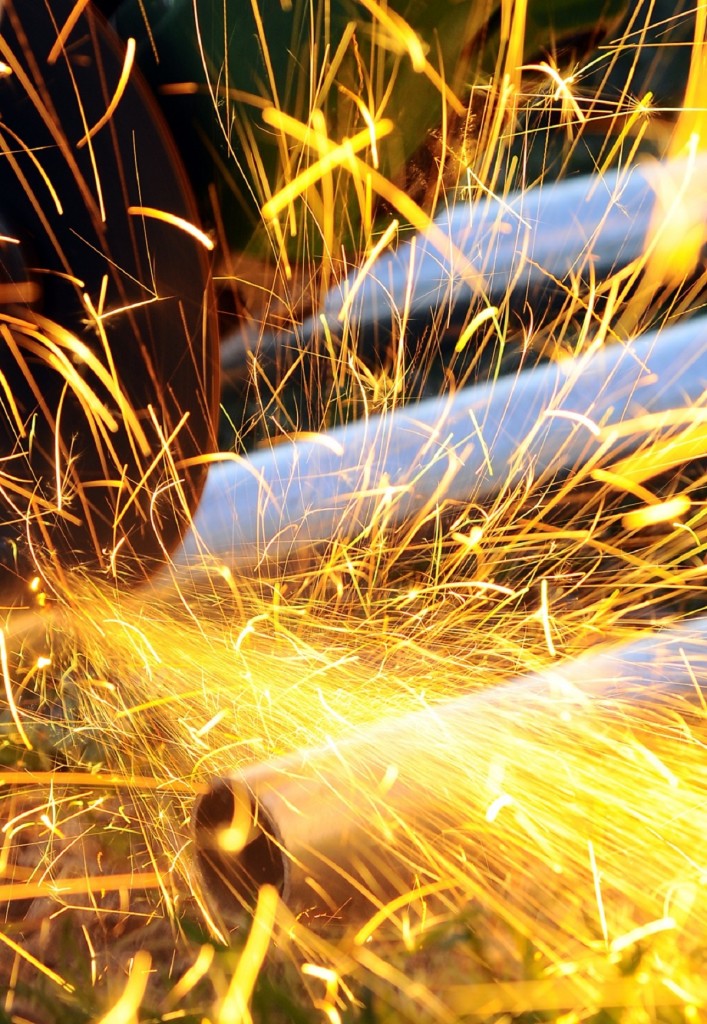 Also, there are some which use a milling cutter, including the B-500. Once the tool operator clamps it, the cutter sits in the parallel position to the pipe. Once this system is engaged and its cutting head starts to mill away, a beveled edge is created based on the tool's geometry. This way, its cutting head governs the required bevel angle. One of the cutters creates 30 degrees bevel and the second one creates 37.5 degrees. The last one makes the 45-degree angle on the bevel and all of them are designed to make the bevel with a single pass.
It's claimed that it will shorten the welding preparation period drastically, making welding as quick as possible so that daily production is increased.