Cutting is a significant part of any manufacturing process. Starting from cooking to building rockets, everything needs little tweaks or cuts and different industries use different equipment to cut and prepare the final product.
In metal fabrication, there are a number of ways to cut a sheet metal and give it a shape. Plasma cutting, laser cutting, etc. are the more advanced ones. There are other less-complex ways to cut sheet metal within other machines like stamp die machine, metal bending press brake, etc.
Like any other process like welding, metal rolling, it is important that the operators take good care of the cutting equipment and parts to ensure best results, especially for stamping.
There are several cutting edges integrated into parts like punches, die steels, matrixes for stamping. It is important that the edges are maintained properly otherwise the resultant products will not be precise. The top edges of the die plate and other parts can easily be sharpened by grinding.
Grinding
The main issue with grinding is people can't tell how much material should they remove in order to get the working edge.
In simple words, keep removing the material until all the wear and tear affected area vanishes. Also, remember that a matrix wears slower than a punch. So, you better be careful with the amount of material you are removing from different components and edges.
Treating the surface with chemical compounds
Surface treatment is used for matrix and punch components where the edges are worked with chemical compounds like titanium carbonitride, titanium nitride, and nitride.
Even though the question of how much material should be removed still remains with surface treatment, it requires much less material removal to get the sharp edge compared to grinding.
Sharpening the ejector pins
The punches that have ejector pins require additional attention while sharpening.
There are two different ways you can sharp the punches with ejector pins. One way to do this is removing the pins from punches. Then these two parts can be grinded separately.
However, the best way to do is to ensure proper pin extension while sharpening is by inserting a keeper key through the side vent hole that'll retain the ejector pin while grinding.
Eliminating damage
Damage caused by extreme heat buildup is a common issue with sharpening. That's why it is important to take precautions to provide a smoother cutting edge. The heat can damage the water-resistant outer surface treatments.
These precautions might need some additional time. If the generated heat is too much, the tool life will decrease.
In order to understand how to prevent excessive heat and other damage, one must know how the damage occurs and how do they affect the sharpening process.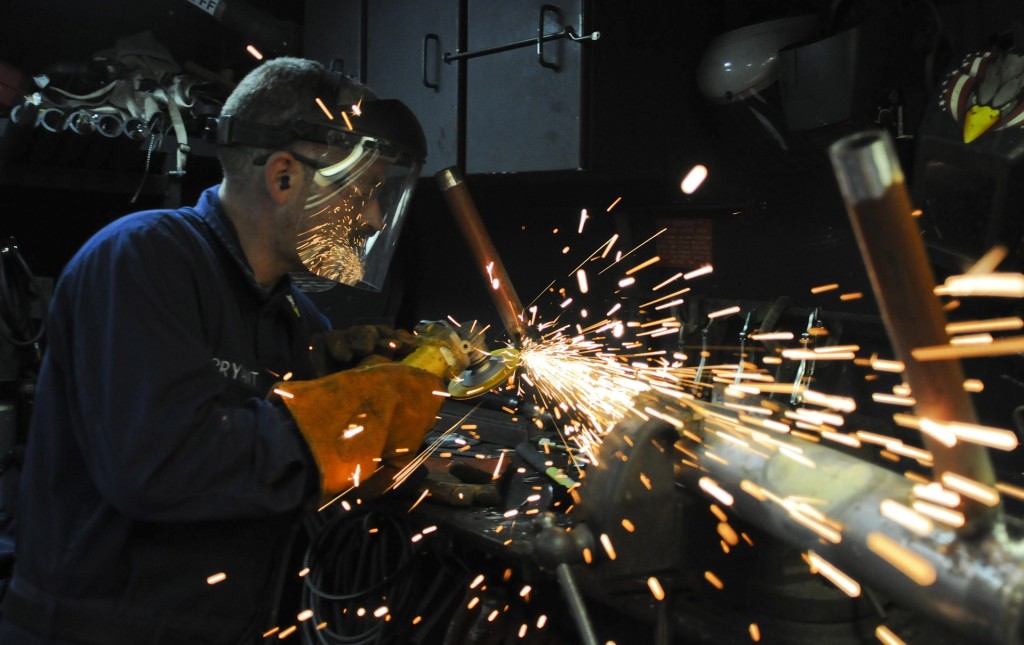 Whether it is aluminium fabrication, stainless steel fabrication, or steel fabrication, the damage caused by heat while sharpening the edges can make a big impact on the overall lifespan of the sharp edges. That's why it is important that the components used in stamping are well-edged from the beginning of the process to the end.